So, you've decided to build a new home and you have everything sorted out. Still, when it comes to the electrical system, you don't know how or where to start. There is no need to worry. We are here to help you figure out what are the things you should pay attention to when you are installing an electrical system in your new home.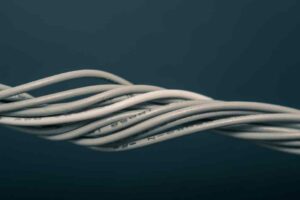 Type of Wiring System 
First of all, it is important to know exactly what kind of wiring you should install. Have in mind that your entire electrical system includes usage of lightning and a range of hardwired devices. Because of this, you have to make sure to get the installation that will cover all of your family needs. For instance, a house of standard size will need from 100 to 200-amps service.
When it comes to wiring, you will have three options – concealed conduit, surface conduit and lead sheathed wiring. The first one is the most attractive for homeowners because it includes plastering and hiding cords behind the walls. However, before you make a decision, you should talk to an electrician with experience in a new home electrical installation. And, if you don't know who you should talk to, our Gold Coast electricity masters are ready to help you. 
Control Panels
Now, when you decide on the type of wiring, you will have to consider where to place your control panels. Whether you need them for lighting, smoke alarms or an HVAC system, you should set them up in a discrete and easily approachable place. Before that, you should also think about the type of technology you will use in your house, and make sure to place panels according to that.
Outlets Position
This is an important thing to consider because it can have a great effect on the electrical appliances you are using. For example, you will need several plugs in your kitchen, for a stove, refrigerator and other devices this space requires. Other rooms will need a specific number of outlets at specific positions as well. This will depend on their purpose. Whether you are planning to add an extra socket for your laptop and mobile charger or you want to install only necessary plugs, you should make sure there are no trip hazards. So, you should place outlets in part of the room where it is the most practical.
Switches 
Same as with panels and outlets, you will have to position lighting switches in places that serve you most. Furthermore, since now you have so many stylish options for these features of the electrical system, it will not be difficult to find the one that will fit into your home aesthetics. Also, the market now offers switches with Bluetooth capability, so you will be able to control your lights even from a mobile phone and you will not need a centralised electronic unit. To learn more about your lighting options, you can always turn to our Gold Coast electrical specialists. Whether you need advice or help with the installation, you can rely on them.
Energy Efficiency
Some of the major concerns for many homeowners are the negative effects electricity usage may have on the environment. Besides that, increasing bills are also something to think about when it comes to this subject. So if you are planning to build a new home, you should think about the installation of a system that will allow you to control electricity usage. With it, you will not have to worry even when you are not at home. This will significantly increase the efficiency of energy usage in your house.
And, if you would like to take this one step further, you may also consider the installation of solar panels. That way you will be able to reduce the usage of power from non-renewable sources, as well as your electricity bills. To find out more about solar panels installation, you can always get in touch with our technicians and expand your options.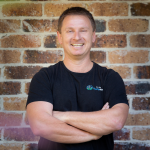 Dan Carpenter has built his business to be one of the most successful and trusted electrical businesses on the Gold Coast. He completed his apprenticeship in Adelaide at a young age. With a passion for self-driven success, he established his own enterprise on the Gold Coast at 22, quickly becoming a leader in the local building and solar industries. His dedication led him to win the Gold Coast Small Business Award and earn the title of Accredited Master Electrician.