With a year left behind, it might seem unusual that the number of solar power installations isn't dropping. However, during this period many people became aware of renewable energy potentials and their effects, and for them, this was an easy switch. All over Gold Coast, solar power solutions are spreading rapidly, and already 29% of Aussie households are using this renewable source of energy.
This positive trend continues in 2021, and if you are not sure whether it would be a good option for your home or not, you can rely on our expert advice. We will answer all of your questions and present you with the benefits of solar power installations. To help you find out more about what you can expect this year, we will present you with other upcoming trends that will shape solar power systems and their usage.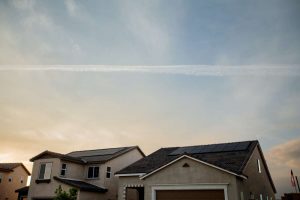 Becoming More Affordable
Many governments today are supporting solar power implementation, and numerous homeowners are partaking in this global switch. Because of that, installation and usage of solar panels prices dropped so much that in some parts it presents the cheapest power source. Furthermore, the administration continually works on creating advantages for homeowners who choose to instal this energy source. With bonus schemes and rebates, this trend will be going strong all through 2021.
More Control Over Generated Power
Since this system allows you to produce your own energy, you will not have to worry about potential outages that may occur due to extreme weather conditions. This means you will have a backup for this type of situation. Moreover, you will also have the possibility to control energy production and navigate its usage. 
Higher Environmental Consciousness
One of the most convincing arguments for the implementation of solar systems is the fact that it is eco-friendly. Over the last few years, there have been indications that these energy modules have a positive effect on global warming because they reduce carbon emissions. Manufacturers of solar panels are taking this into consideration and making an effort to design systems that will serve this cause even better. This way households will produce cleaner energy.
Advanced Energy Storage System
Taking into consideration the increasing numbers of users, solar systems will have to evolve. Many developers are already adding special features to panels and batteries and they will require higher levels of skill for installation. Technicians will be tech-savvy with a wide knowledge of inverter configuration options. In case you aren't sure which company hires experts with these skills, our Gold Coast solar power experts may be the right people for your solar panel installation.
Oversize Solar Rooftops
This trend mostly applies to commercial properties. Most of the business building owners have installed electric appliances that need larger amounts of energy, which means they will need the same supply of solar power once they decide to switch. Because of that, an oversized panel design will be a good choice. With innovations that are constantly developing in cities like the Gold Coast, solar power solutions such as this soon may become more than a trend.
Traditional Energy Distributors Diversifying with Solar Power
Considering all of the benefits that solar energy modules bring along, there is no wonder why many companies distributing traditional energy are investing in it. This trend started with six well-known names in the U.S. and Europe, and it is spreading all across the globe. The big companies are hiring top-performing solar energy experts, learning about renewable resources and opening to a possibility to include them in the offer.
If you are the one to follow these trends, our Gold Coast team of professional electricians and solar power experts can help you. Whether you just want to educate yourself or upgrade your solar system, we are the ones to turn to.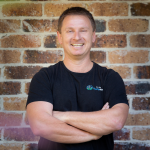 Dan Carpenter has built his business to be one of the most successful and trusted electrical businesses on the Gold Coast. He completed his apprenticeship in Adelaide at a young age. With a passion for self-driven success, he established his own enterprise on the Gold Coast at 22, quickly becoming a leader in the local building and solar industries. His dedication led him to win the Gold Coast Small Business Award and earn the title of Accredited Master Electrician.