The installation of the air conditioning system in your home is not something you should take lightly. Air conditioning isn't something that you will be buying every once in a while, and because of that, you should make a wise choice.
Before making this decision, you will have to consider various factors that can influence the quality and functionality of air conditioners. We know that your budget is one of the key things that will narrow your search, but you should keep in mind other elements too. The goal is to find the best solution for the price you are willing to pay, and we hope that the tips we provided below will help you choose the right air conditioning for your home.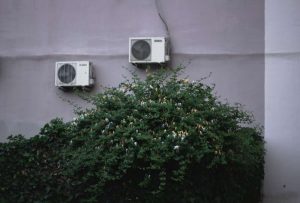 Type of Air Conditioning System
The first thing you should think about is what kind of air conditioner do you need. Before you make a choice, you should learn more about four basic models and their characteristics:
Ducted Air Conditioning
This system is the best in the market at the moment, and it comes with a good price as well. It allows you to control the temperature of each room in your home thanks to sensors and ducts to air outlets that are all connected to the central unit. They come with a control panel that can help you navigate optimal heat/cooling degrees in every zone of your house.
Multi-split
Air Conditioning
A system that comes with one outdoor unit connected to at least two indoor units. It can be adjusted to cool or heat more spacious home areas.
Split System Air Conditioning
With two outdoor compressors connected via pipes to the indoor unit, these air conditioners are suitable for smaller spaces (up to 60 square meters)
Window/Wall System Air Conditioning
As you can assume by its name, this is an air conditioning system you can install on an external wall or a window. It doesn't have a wide coverage (up to 50 square meters), still, it is pretty affordable.
Besides these, an important question is would you like your air conditioner with or without an inverter. Also, you should think about whether you want a system that can heat and cool or the one that can only cool. Our air conditioning installation Gold Coast service covers it all.
Air Quality
Each air conditioning system comes with defined specifications for the quality of air. The manufacturers are obligated to issue them. The air quality is of the utmost importance for you as a user, and you should know how the conditioner is affecting it before installation. Thus, you should look for a system that comes with specifications that meet prescribed standards. From time to time you can also arrange for a system quality control.
Effect on Household Expenses
Costs of living are increasing every year, so it is no wonder you will be looking for an AC system that is cost-effective. To make the right choice you should pay attention to the size of the system, thermostat and if it has an economy mode. Besides that, you can implement habits that will save energy, like closing doors to hold the cool in, regularly cleaning your air conditioner and using from time to time ceiling fans.
Durability
To avoid frequent repairs, you should make sure that the air conditioner you pick is durable. You can do this by researching other users experiences and learning more about the models that entered your shortlist. This information is also something you can get from our Gold Coast air conditioning installation experts. They will be happy to explain to you the configuration of the make and model you are interested in and provide you with a valid warranty.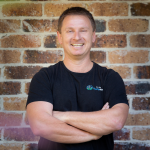 Dan Carpenter has built his business to be one of the most successful and trusted electrical businesses on the Gold Coast. He completed his apprenticeship in Adelaide at a young age. With a passion for self-driven success, he established his own enterprise on the Gold Coast at 22, quickly becoming a leader in the local building and solar industries. His dedication led him to win the Gold Coast Small Business Award and earn the title of Accredited Master Electrician.