If you have recently installed solar panels on your roof and now the fall is here and winter is approaching, you must be wondering how to maintain your system properly during periods with fewer sunny days. Well, we are here to tell you all that you need to know!
Thanks to the vast experience we have, we pointed out valuable tips about how to maintain your solar panels during autumn. However, if you are still thinking about whether the installation of such a system is a good idea or not, you can always ask our technicians for advice. They will explain to you the benefits of switching to solar power and everything else you would like to know considering this issue.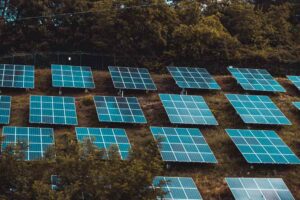 Don't Stress About Production
Keep in mind that your solar power system will produce less energy during the fall and winter months, but don't let this worry you, because your distributor designed the system according to your annual power usage. Yes, you will produce less during fall and winter, yet the energy production will increase over spring and summer. 
Besides that, even in the autumn, there will still be sunny days during which you can expect a higher performance of your solar power system. Even though the days will be shorter, there will still be some power to store. 
Save Energy
Saving solar energy is always a good idea, especially when you are preparing your home for the upcoming winter months. To make the most of this situation, you can turn off unnecessary lighting and use only the loads you need. Furthermore, you can inspect your ducts before you turn on the heater. Also, if you don't have house insulation, consider adding it to your home to conserve heath.
Inspect Your Panels Regularly
This is a part of solar power system maintenance that you shouldn't neglect, and autumn is the best time to do that. It is important to detect any issues that may appear before the weather gets worse, so make sure to book an inspection on time. In case you don't know who to turn to for this type of service, our solar power experts stand at your disposal. They will inspect every part of the system and provide you with the necessary repairs at competitive rates.
You should do this type of checks at least twice a year. That way you will make sure that your panels are working properly and that there aren't any problems with connectivity or wiring.
Thoroughly Clean Solar Panels
The last, but not the least important on our list of advice is panel cleaning. We are well aware of the yard work you will have to do during this season, still, you shouldn't forget about your roof. Your solar panels need a thorough cleaning, especially if there are some trees nearby. You should remove any leaves or pine needles, as well as dirt and dust. To do so, you can wipe panels with a mop or use a soft scraper with a bucket of water and a small amount of soap. Also, it is good to rinse your panels with clean water from time to time. That way, you will not only ensure your solar system lasts longer, but also increase its efficiency. 
Additionally, since the winter is just around the corner, if you live in a snowy area, you should be prepared to clean panels more often. Still, for this type of job, it is better to hire a professional. The solar power system technician will have the right cleaning equipment and knowledge to prevent any sort of damages caused by rain, ice or snow. If you need some additional tips and advice on solar panel maintenance, feel free to contact our Gold Coast solar power specialists and get the answers you are looking for.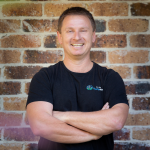 Dan Carpenter has built his business to be one of the most successful and trusted electrical businesses on the Gold Coast. He completed his apprenticeship in Adelaide at a young age. With a passion for self-driven success, he established his own enterprise on the Gold Coast at 22, quickly becoming a leader in the local building and solar industries. His dedication led him to win the Gold Coast Small Business Award and earn the title of Accredited Master Electrician.