The Queensland government has been going strong with the promotion of solar panel systems since 2008. Thanks to their bonus scheme for panel installation, the number of households transferring to this type of energy production is constantly increasing.
As many of you may already know this scheme offers a feed-in tariff of 44 cents for all solar power users. To make sure you will stay eligible for this type of bonus government prescribed requirements, we will provide you with information about that and in case you need advice about solar power installation our experts stand at your service.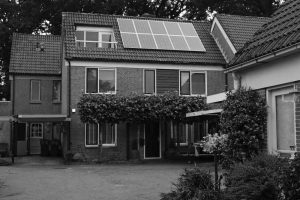 How to Stay Eligible?
If you have already fulfilled the requirements for the bonus scheme, the government establishes requests you will need to fulfil to remain eligible. First of all, you should make sure to use under 100 megawatt-hours. This also means you should not stop over the capacity debt your electricity distributor approved and have a network connection agreement with them.
Considering the account, you should make sure that you stay its owner and that the name on it doesn't change even if you pick another retailer.
When it comes to changing and maintaining the panel you should replace each component with a part that is the same. If you need to change the inverter you can do so by using the same or smaller. Also, make sure you have other sources of energy when the solar panel isn't working.
Keep in mind this scheme allows you to increase your system up to the size of your inverter. To do this type of expansion, you will need professional assistance. So, turn to our technicians for any type of replacement or repairs.
How to Regain Your Eligibility?
While you are looking for advice on how to regain your eligibility for the bonus scheme you should probably consider the way you lost it. There are several reasons this might have happened.
If you haven't moved or sold your house, you may have lost the eligibility because you changed the inverter for a larger one or increased its capacity. You could have closed your account, changed the name of its owner or simply got disconnected because you failed to pay a bill.
Whatever the case, to get back on track, you should contact your distributor. They will explain to you why you were removed from the scheme and recover your tariff. However, this is true only if you were ejected from it incorrectly.
What to Do in Case of Selling or Renting?
As mentioned earlier, if you are moving or selling the property where the solar panel is installed you will lose eligibility. Still, a major role in this plays the name of the account holder. It will certainly change once you sell the house. The same is true when you are renting. If your new tenant isn't your spouse, they will not receive the tariff. The only way to get it is if their name is on the account, and the size of your solar power system will not affect that.
Still, whether you are eligible for this bonus scheme or not you should consider installing panels. These renewable power sources will affect your household in magnificent ways. They are a great way to save energy, reduce your electricity bill and carbon emissions. In case you're considering this option give us a call and we will create for you the most suitable energy production solution. No matter if you want to switch to this system completely or partially, we will be happy to introduce you to its potential.