News hit the press late last week that the solar feed-in tariff (FIT) is being cancelled come the 1st of July. For the benefit of our valued clients, I would like to take this opportunity to clarify who exactly will be affected and to stress that solar is still an excellent investment.
Currently, households with Solar are receiving an 8c FIT from the Government and then an additional amount from their retailer. The average amount retailers pay is also around 8c, giving homeowners a total of 16c for every kilowatt hour they generate and send back to the grid.
At this stage it is only the government that are cancelling their 8c FIT, retailer agreements remain unchanged.
This change will affect those who already have solar on the 8c FIT, and any new customers who sign up after the 1st of July. It will not affect those who have secured the 44c FIT – their arrangement remains unchanged.
While the announcement has sent some into panic mode, what many don't realise is that the changes may in fact be very positive for home and business owners with solar power, due to the likelihood of increased competition among retailers. It is quite possible that the retailers will compete with each other for new customers and actually increase the FIT amount they are currently paying to solar owners.
Aside from this, Queenslanders will also have the chance to hunt for the best prices and negotiate with retailers.
Some things to consider are:
– If you use a majority of your power during the day, you won't be feeding much back into the grid anyway, so these changes will hardly effect you. For example, businesses who operate during daylight hours, people who work from home, households with stay-at-home parents or retirees, etc. will barely notice the changes.
– If you don't use a majority of your power during the day, it may just mean that a smaller system is more beneficial to you under these changes. For example, a 3kW system to cover the daytime running costs of your fridge (and possibly a hot water system or pool pump) may be more appropriate once the changes are introduced. This system size will not eradicate your power bill, but will certainly still provide you with quarterly savings.
Solar Return on Investment
For example:
If a home or business owner, that uses 90% of their power during the day, purchased a 5kW system for $6000 – they would still achieve a return on their investment in just over 2.5 years*
Although you might not be feeding much (if any) power back to the grid, you are utilising everything your system is generating. And that is providing a saving on your power bill of around $563 per quarter.
So in this example, it doesn't matter what the Feed-In-Tariff is. It wouldn't matter if the FIT was at 0 – the savings & ROI would still prove Solar to be an excellent investment.
What other purchase for your home or business can you make that provides you with a Return on your Investment?
*** Calculations based on current power usage being 25kW hour per day, with 90% daytime usage, at a rate of 29.4c per kW/h with the 5kW system producing 21kW per day
Overall, it is important to remember that despite these changes, the advantages of installing solar panels far outweigh the costs. If you are still concerned and want to know more about how these changes will affect you, please don't hesitate to contact us on (07) 5578 3481 or at info@danthesparkyman.com.au.
Dan Carpenter
Come and join our social pages for the latest information, tips and product updates.
Facebook page: http://www.facebook.com/DantheSparkyMan
Twitter page: https://twitter.com/DanTheSparkyMan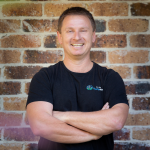 Dan Carpenter has built his business to be one of the most successful and trusted electrical businesses on the Gold Coast. He completed his apprenticeship in Adelaide at a young age. With a passion for self-driven success, he established his own enterprise on the Gold Coast at 22, quickly becoming a leader in the local building and solar industries. His dedication led him to win the Gold Coast Small Business Award and earn the title of Accredited Master Electrician.