So, the time to renovate your home is here and you've got everything covered except for the electrical wiring. Are you thinking about where to start and what parts of the system need special attention? Don't worry. Professional services like Dan the Sparky Man can help you with that.
In case you are refurbishing an older residence, there will probably be more work than in newly built homes. But, before you start on any other updates, you have to know whether your home needs a wiring update so that you can get in early.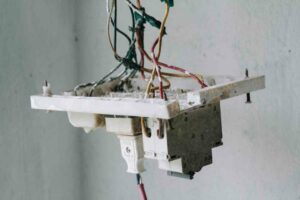 How to Know if You Should Update Your Wiring
When you're planning a complete house renovation or inspecting your electrical system, there are a few clear indicators that your wiring needs an update, and these signs should not be ignored. You should update or replace your wiring if:
Lights are constantly flickering;

Fuses are blowing repeatedly;

Breakers are tripping often;

Outlets are sparkling and warming too fast;

There is a persistent burning smell in the room;

You have a tingling sensation whenever you plug in an electrical device.
If your regular inspections uncover any of these issues, you should spare some time and money for wiring upgrades as part of the renovation process. This way, you will not have to worry about it later. The one question you'll definitely need to answer next? What to update – and you will find potential answers in the lines below.
Repairing and Changing Old Wiring
Even though some electrical wires are made to last for more than a century, you should hire a professional electrician to check them before you start with renovation. If necessary, they will do repairs or replace damaged wires. On rare occasions, you might even need to change the entire wiring, but only if the system is severely damaged or too old.
Electrical Panel Upgrade
You will not need to do electrical panel upgrades often, which is fortunate, because electrical panel upgrades can be pricey. However, each investment will be worthwhile when you consider that this is the part of the system that prevents your house from burning down. In case you are looking for someone professional to help you with this at reasonable rates, you should consider turning to Dan the Sparky Man. Our expert electricians are specialised in renovation and new home electrical systems, and you can rely on them to give you an estimate and honest opinion about the matter.
New Outlets
If your wiring system is in good condition, you may consider a small change like adding some new outlets. In the digital age, this will be incredibly useful for your household, because you'll be able to use more devices at the same time. Plus, although this electrical work will not take a lot of time, it will make your daily indoor activities much easier and safer. 
Lighting Changes
We already mentioned that you should consider upgrading your wiring when you notice lights in our home are flickering, but a renovation is also a good opportunity to make such an update. Simply changing the position of a light source could be all you need to achieve the effect you want, and you can always work with your electrician to find the most practical lighting solution. 
Ground Fault Circuit Interrupters Installation
If you haven't already installed GFCIs, you should be thinking about doing so – and in the middle of a renovation is the perfect time. These devices are designed to instantly turn off electricity in case an electrical device comes in contact with any moisture. Given the simplicity of the installation process and the safety benefits for you and your family, these are a must-have in every home, especially in the kitchen and bathroom. 
So, if you are searching for expert electricians to provide you with high-quality wiring services during renovation, you can always turn to

Dan the Sparky Man
. This company will conduct any type of electrical work professionally and without any hassle.