Nothing has the power to transform your garden like properly placed and installed lights. During the last few decades, we have been witnessing many innovations in the field of outdoor decor, especially lightning systems. Nowadays, you will be able to choose various models of lamps and lanterns. for your yard.
Asking for an opinion from someone who understands how different light designs can affect the visual impression of your landscape may be quite helpful when you are making this choice. For instance, you can turn to our lighting Gold Coast experts who will be glad to assist you with this issue. In case you already have some idea what type of systems are available, but you still aren't sure which one will suit you the most, continue reading and you will learn more about the top 4 garden lighting trends.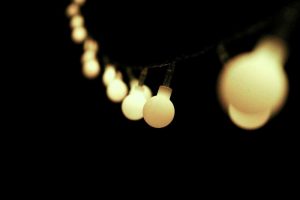 1. LED Lights
The leading trend in the last couple of years are LED lights. They are the favourite choice of many homeowners because of the following reasons:
Longer lifespan

– LED lights are known as long-lasting lighting. Some of them can last nearly

50,000 hours

.

Shining brighter while saving energy

– these bulbs proved to be better illuminators than traditional ones. They offer more output per watt, which makes them shine with more intensity using less power.

Flexibility

– LEDs can come in many different models – from wall mounted to the classic pathway lights, you can implement LED technology in almost any design.
With all of these qualities, it is obvious that homeowners in many areas will start using these systems instead of traditional ones. And in case you are ready to make the switch now, our LED lighting Gold Coast technicians will be glad to provide you with this service. You cannot go wrong with this choice, because it involves technology that can be implemented in various ways.
2. Solar Power Lights
Solar energy systems are becoming more common in Australian households every year, and in recent years they have become a popular alternative for outdoor lighting. Most of them also include LED technology, and they are easy to install. If you are looking for trustworthy lightning electricians, our team will be happy to help you with wiring installation. Just keep in mind that the solar lights aren't shining with intensity as those powered from other sources. This makes them great for illuminating places you would like to highlight, like patios and pathways.
There are obvious advantages of using this lightning system like energy-efficiency and environmental consciousness. Besides that, with the right maintenance, outdoor solar lamps can last for about15 years and they will be working throughout the entire year.
3. Waterproof Bulbs
Considering rainy seasons and winter, this lightning trend is the one you shouldn't omit. Not only that it will help you to transform your outdoor space, but it will also ensure that the bulbs are protected from potential water damages and that they will last longer. These can also be combined with LEDs, and to learn more about it, you can turn to our team of experienced electricians. They will provide you with information about installation and how you can implement waterproof lights – from walkway lamps to the ones in swimming pools.
4. In-Ground Lights
In-ground lights have been a popular solution for patios, driveways and swimming pool areas for more than a decade. They present safe solutions for people with children because there is no danger of anyone tripping and falling over these illuminators. Moreover, they provide a specific aesthetic for all of you who enjoy modern designs. Still, for their installation, you will need professional assistance, which is why our outdoor lightning Gold Coast team is waiting for your call.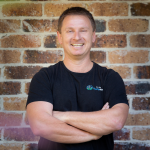 Dan Carpenter has built his business to be one of the most successful and trusted electrical businesses on the Gold Coast. He completed his apprenticeship in Adelaide at a young age. With a passion for self-driven success, he established his own enterprise on the Gold Coast at 22, quickly becoming a leader in the local building and solar industries. His dedication led him to win the Gold Coast Small Business Award and earn the title of Accredited Master Electrician.